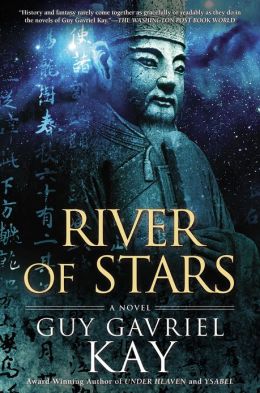 Book: River of Stars
ISBN-13: 978-0451464972
Author: Guy Gavriel Kay
Publisher: Roc Hardcover
Genre: Historical Fantasy
Release: April 2, 2013
Length: 656 pages (Hardcover)
Book Rating: A- (96 / 100)
Verdict
River of Stars is less of a epic fantasy and more of an historical drama, but that should in no way discourage Genre fans from picking it up. The story still carries a distinct mythic flavor, largely due to the care with which Kay crafts his exquisite prose. River of Stars is more staid and majestic in terms of plot development than your run-of-the-mill fantasy novel, but the intricacy and scope of its plot are enough to satisfy even the most demand George R.R. Martin fan.
Pros: Elegant prose. Fascinating historical backdrop. Superb world building.

Cons: Slow start. The pacing of the novel is a bit slow. Less action than a fantasy.
Read the rest of this entry » » »