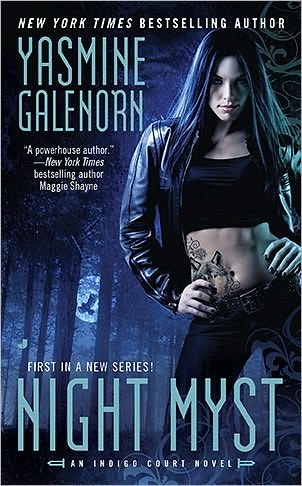 Book: Night Myst
ISBN-13: 978-0515148145
Author: Yasmine Galenorn
Series: Indigo Court, Book 1
Publisher: Berkley
Genre: Paranormal Romance
Release: June 29, 2010
Length: 352 pages (Hardcover)
Rating: D- (50 / 100)
Verdict
Night Myst is a distinctly amateur novel that bumbles through the forms and tropes of the urban fantasy genre without ever slowing its breakneck pace to allow readers a single moment of authenticity. All things considered, this book belongs on the shelf with Harlequin's worse romances, not among in the fantasy aisle. Avoid it.
Pros: Fast pace. Mercifully short.

Cons: Shallow character development. Complete lack of emotional impact. No suspense or suspense. Forgettable characters.
Read the rest of this entry » » »